The best customer experiences are frictionless and relevant. Technology often underlies those experiences. Cloud-based technologies link channels that make up a customer journey to create cohesion; AI enables predictive, productive, and personalized interactions.
For some organizations—whether B2B or B2C—embedding IoT technologies can also be a powerful way to differentiate and simplify the customer experience (CX). Currently, only one-quarter of CX leaders say their organizations have implemented IoT capabilities for CX. An additional one-third have developments in progress, according to a recent Genesys report titled, "The state of customer experience." Companies that do get their CX-driven IoT projects out of the planning phase and into their actual customer experience could gain a competitive advantage.
Organizations can provide IoT-enabled CX in countless areas: remote monitoring (everything from manufacturing equipment to patient health), voice assistance and smart home devices; smart energy management in commercial and residential locations; connected vehicles and smart parking; mobile apps and smart fitness devices. The list goes on.
IoT-enabled CX in business applications is becoming more commonplace. For example, the global IoT market in manufacturing alone was valued at about $32 billion in 2020; it's projected to increase to nearly $71 billion in 2028. Many organizations use sensors, devices and other technologies that independently communicate with a company's support operations. From manufacturing plants to smart retailers, businesses are using IoT systems to self-diagnose, request parts or repairs, and provide maintenance and usage data that vendors can then use to predict related updates and other service needs—and provide proactive support.
IoT has taken hold in consumer products as well. Industry estimates valued the consumer IoT market at about $44 billion in 2020, and project it would reach nearly $154 billion in 2028. Consumers are embracing the ease, connectivity, and proactive service it provides.
Thirty percent of consumers polled for the customer experience survey said they're "completely comfortable" with companies using IoT devices to provide proactive customer service—up from 20% in 2017. And they're satisfied with the experience. For example, although only 12% of consumers worldwide have used a virtual home assistant from providers like Amazon and Google to interact with customer service, nearly half were "extremely satisfied." That's a significantly higher percentage than those extremely satisfied with phone-based service interactions. As consumers and companies alike adapt to and enjoy these types of interactions, there's a clear opportunity to provide a superior customer experience.
Benefits abound
One of the biggest benefits of IoT-enabled CX is differentiation through proactive service. Instead of just selling a home thermostat, for example, a smart home provider also sells the service to optimize and maintain it. As the system learns its user's preferences, using it becomes easier. Plus, its self-diagnostics simplify service, allowing for proactive outreach or remote repair—and significantly reducing the number of service interactions across its total customer base.
Similarly, some smart speakers aren't meant to be used in high-humidity environments, so they include sensors that monitor the environment for humidity and self-diagnose problems. When a customer uses the speakers in a bathroom, for example, it triggers proactive outreach to tell the customer the humidity level is too high for the speaker and suggest moving it out of the room. This self-management device avoids a service call or complaint, and potentially a product return. That proactive service also is a "surprise and delight" CX moment that can improve brand affinity and customer loyalty.
The data these IoT devices provide to the vendor creates a virtuous cycle of better products and services, as well as fluid and more proactive customer service and support. With more than 30 billion connected devices—each generating scores of data—the potential for actionable insight is limitless.
Companies can use that insight to improve customer journeys or reinvent experiences. IoT devices pass data to analytics tools that process the information and send it to data-monitoring applications. CX leaders can then use the insights they uncover to inform and improve strategic and tactical decision-making, optimize processes, adjust customer journeys, and more. They can use predictive analytics to uncover and respond to small issues before they become large ones—and to further personalize customer experiences.
Another benefit is lower cost to serve. When a device automatically communicates an issue to a vendor's support team, that's one less phone call from a customer to the contact center. In some cases, engineers can remotely resolve issues, saving the cost of truck rolls, callbacks, and many other direct costs.
There's also the benefit to the top line. Why just sell a one-time-purchase inground swimming pool when you can also provide IoT devices that remotely control pool settings and provide diagnostics—and gain a source of recurring revenue for ongoing maintenance? Using IoT in this scenario would ensure a differentiated, superior CX that not only retains a customer whose pool-owner experience is vastly improved, but also could translate into referrals—another prospective top-line benefit.
Dive in, with caution
The benefits of IoT-enabled CX aren't without some challenges in getting started. There are myriad device types and diverse systems that lack standards; There are huge data flows as well as security and privacy requirements you must manage. And you must be sure to choose the right technology to support this diversity and data with agility, scalability, and simple edge connectivity.
But if IoT is right for your business, the long-term advantages of improved CX, reduced cost to serve, and top-line growth are well worth the efforts. Take the first step and draft your IoT strategy now while you still have time to implement IoT in your customer experience. And use it to differentiate your brand and create a competitive advantage.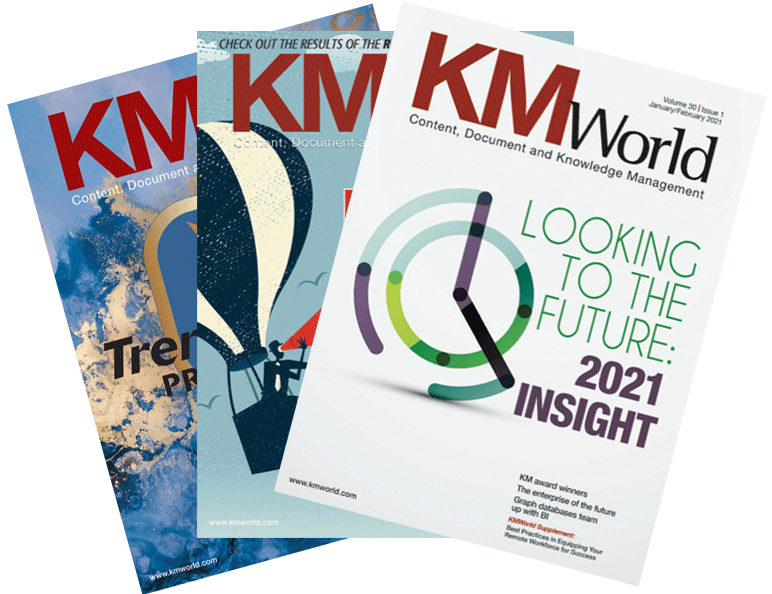 .