The global semiconductor shortage that has brought chaos to the car industry has also wrought its own havoc on the games console business. Over the past year, Sony just hasn't been able to get its PlayStation 5 out of the factory door fast enough, and quite a number of gamers looking to upgrade waiting from a PS4 just weren't bothered and decided to move over to the dark side where the Xbox Series S and X weren't in such short supply.
For fans of driving games, the obvious downside to the Xbox is that the Gran Turismo series has always been a PlayStation-only release, the latest much-delayed Gran Turismo 7 included. Where PlayStation owners have always had Gran Turismo though, Xbox players got the Forza series which, even if not always as technically dazzling, was often that bit more fun.
Thankfully though, beyond the Gran Turismo/Forza dilemma, gamers won't have to make many hard choices when it comes to driving games, as many of those featured below are common to both platforms (and in some cases PC). Bear in mind too that the Xbox Game Pass, for £10.99 per month, gives gamers the opportunity to play all of the games below to their heart's content without having to foot the often-high up-front cost.
Here are five of the best driving games for Xbox in 2022.
Forza Horizon 4
There may be a more recent installation in the Forza series, but for the ability to drive a selection of great cars flat-out through a beautified and traffic-jam-free version of Britain, this one's our pick. There's a vague structure to the game, sure, though that's really beside the point. The joy in Forza Horizon 4 is just in going for a drive and seeing what you find. Perhaps you'll come across a side-quest to discover a hidden classic in a barn, for instance, or an impromptu event where you'll find yourself racing the Flying Scotsman under and around the Glenfinnan viaduct into the accurately realised center of Edinburgh.
Also accurately modelled are the more than 400 cars that range from priceless vintage racers through modern hypercars to charismatic classics such as the Hillman Imp, Ford Fiesta XR2 and Volkswagen Beetle with plenty in between including a James Bond car pack. The selection of cars is terrific, but really, it's the fantasy of being able to drive at high speed through England and Scotland without having to worry about tailbacks, speed cameras or camper vans that really appeals.
Price: £54.99 (Xbox One, Series X & S)
F1 2021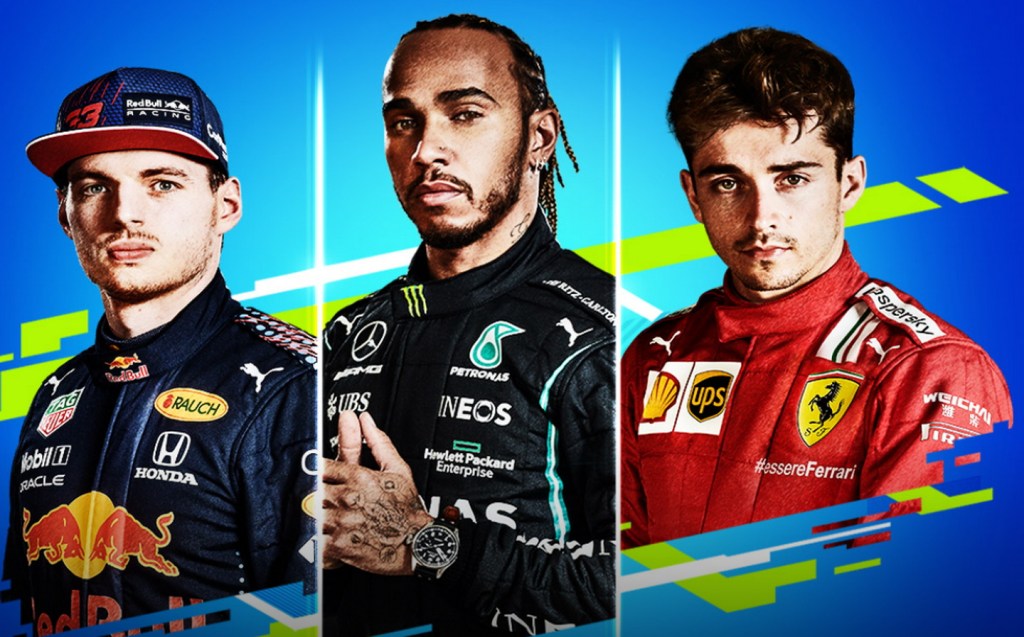 Codemasters is one of the best in the business when it comes to realistic driving games, and F1 2021 is an excellent racing sim for enthusiasts and hardcore F1 fans.
The drivers, cars and tracks are up all to date, and players can even play through a story mode starting out as a young Formula 2 driver and working their way up through the ranks and rivalries of F1 to come out on top.
Players can adjust the game's difficulty and physics to match their skill and dedication and even take part in real-time full-length grand prix races.
While F1 2021 is a fine game, there'll be a new one (called, predictably, F1 2022) arriving soon. Few details have been released yet, and we still don't quite know when it'll be launched, but, judging by previous Codemasters releases, expect something in the first half of July.
Price: £59.99 (Xbox One, Series S & X)
Art of Rally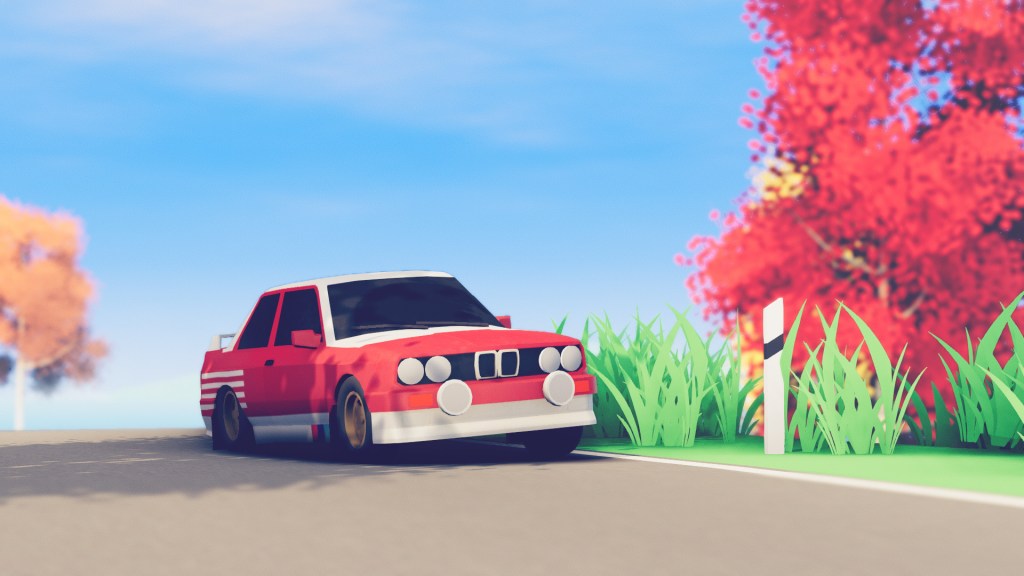 While Forza and F1 2021 promise realism, Funselektor Labs' Art of Rally goes a different, far more charming route. The hazy, dream-like quality accompanied by the 1980s-inspired soundtrack is oddly hypnotic, though if that all sounds a bit esoteric, there's the chance to race a selection of classic rally cars from the 1960s to 1980s too.
All the in-game cars have been renamed for legal reasons, but they're very clearly based on period Minis, Porsches, Audis, Fords and BMWs. The Mazda RX-7 equivalent even has a classic high-pitched rotary engine sound. Players can race on 60 rally stages very loosely inspired by real-world rally locations.
Art of Rally is a fabulously arty and strangely meditative take on the arcade racing game.
Price: £19.74 (Xbox One, Series S & X)
Dirt 5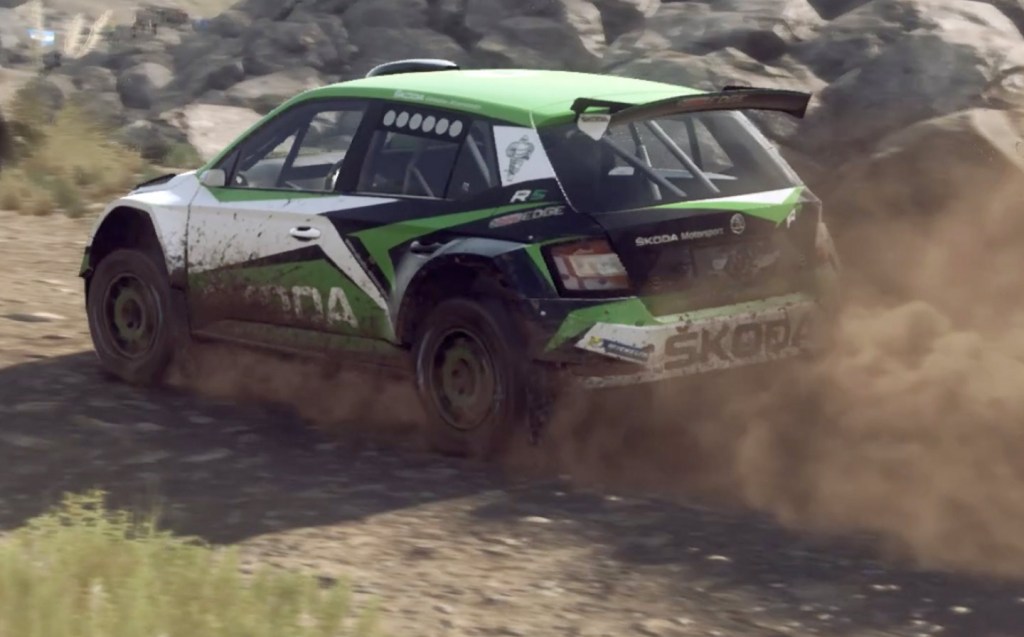 Dirt 5 is one of those games like Forza that manages to strike the right balance between being both technically impressive and fun. Another entry from Codemasters, Dirt 5 is a descendent of the old Colin McRae Rally games and, enjoyable though those were, Dirt 5 is even more amusing and arcade-like with classic rally cars, modern WRC machines, buggies and monster trucks.
It's colourful, visually arresting and players can drive in a wide range of environments on a diverse series of tracks from New York to Norway on dirt, rocks, sand and ice. Career mode provides a loose and linear storyline for players to build up their experience and to explore the game's capabilities.
Price: £54.99 (Xbox One, Series S & X)
Wreckfest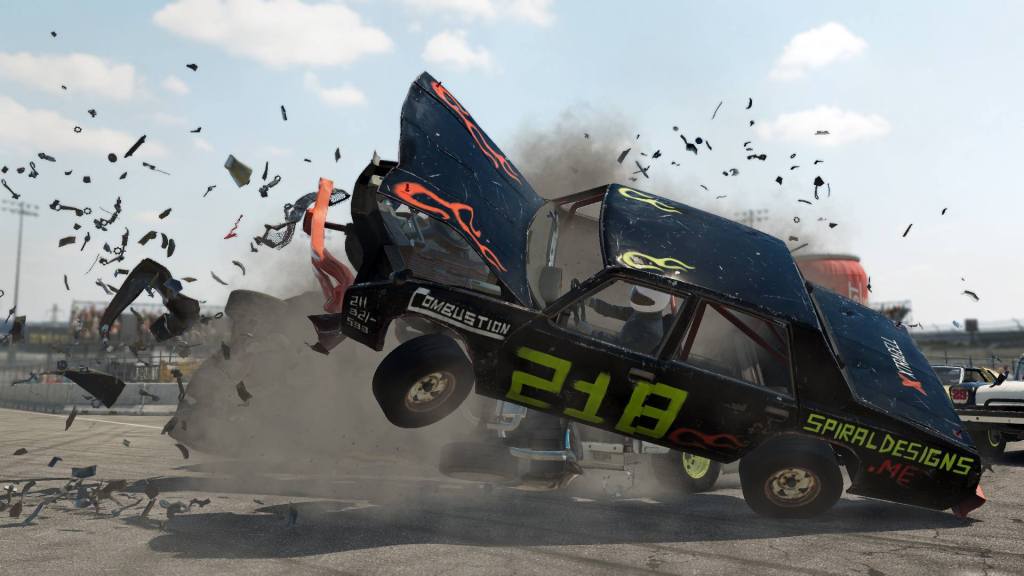 Most of the games here reward careful and skilful driving. Not Wreckfest, which is more of a pedal-to-the-metal destruction derby kind of game. It's fun, it's crude and allows players to race a wide variety of vehicles from combine harvesters to tractors, buses and even a Reliant Robin.
Vehicles are pranged, smashed and torn apart and the objective is to win at all costs, running competitors off the road in any way possible. Wreckfest's strapline says it all: Drive hard. Die Last.
Better still: it's currently on sale from the Microsoft Store.
Price: £13.37 (Xbox One, Series S & X)
Related articles
Latest articles